For the marketing department this has been an opportunity to reinvigorate our audience base, and bring new audiences into the experience of Facing History with the heightened visibility we were expecting around the 40th anniversary; seeking to frame email digest more as a product onto themselves.
I used Adobe Experience Design (beta preview) to get a prototype up very quickly and circulating with stakeholders for feedback. Once we got first round feedback I worked with the Special Projects manager to translate the mockups into HTML/CSS in HubSpot and I provided feedback and support during the implementation.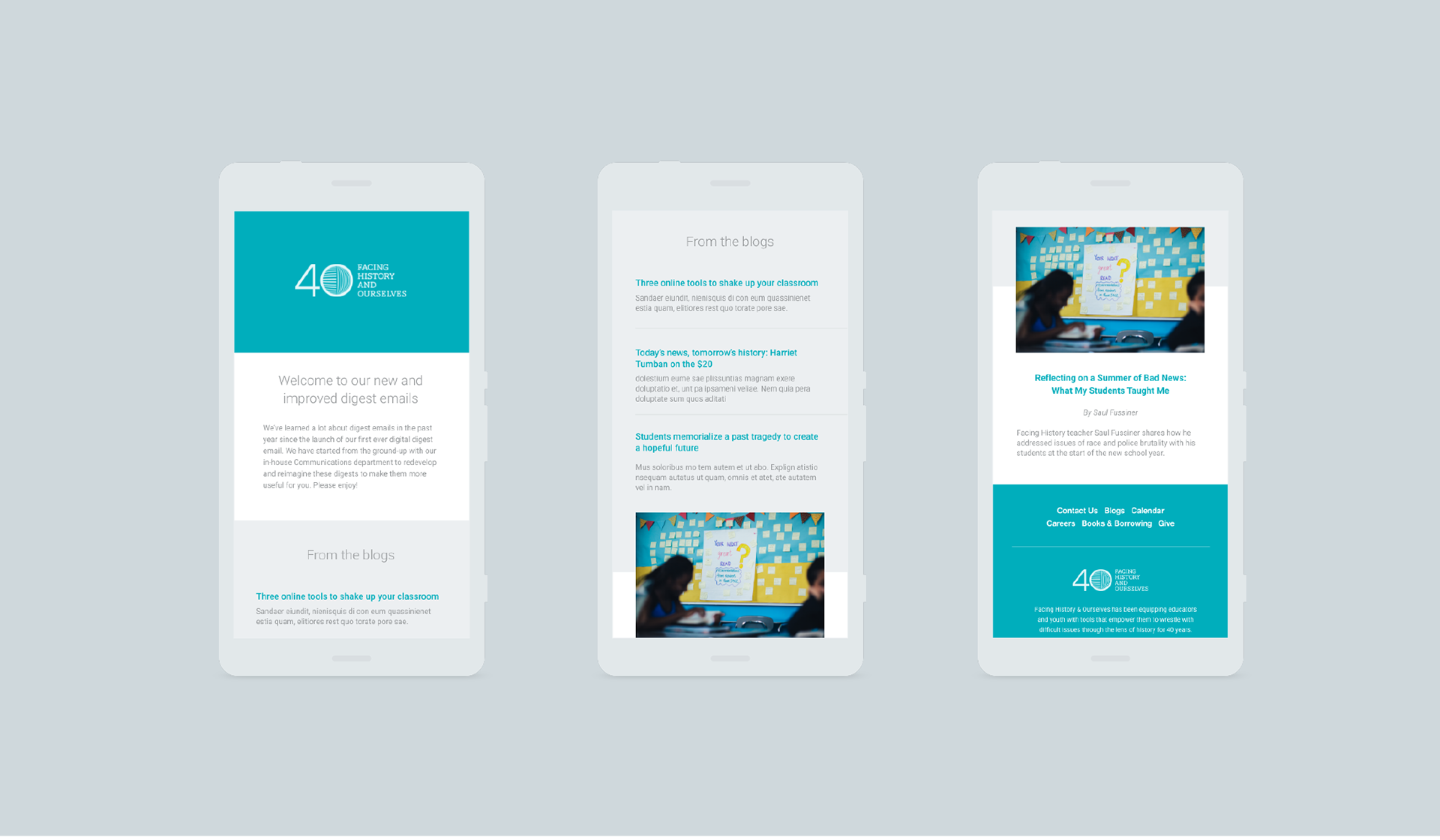 The primary goals were to: remove layout/content noise, clarify CTAs, focus the reader to the content. I wanted to ensure there was a more direct relationship to the relaunched facinghistory.org so that a user who input their email address on the new site wouldn't feel that this email communication was from the same organization.