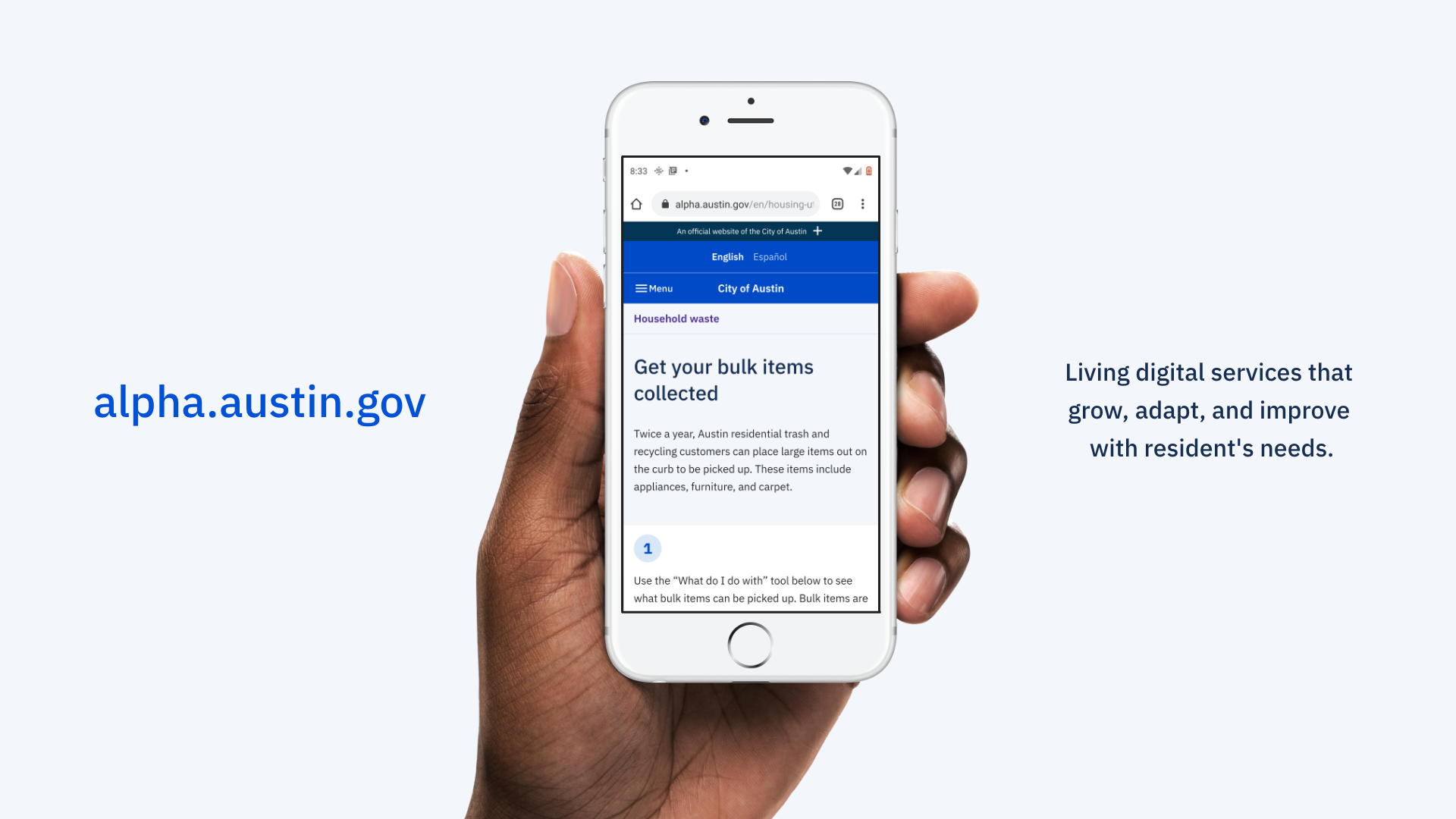 alpha.austin.gov is a start-from-scratch effort to transform digital service delivery for Austin residents through the city's main website, and an open-source authoring interface for city staff. 

Redesigning the city's existing austin.gov website into a living, growing product is a herculean task. We're in early development—exploring the range we need in a design system, developing core technologies, testing regularly, rewriting and human-translating all of the site's content. You can check out our work in production alpha.austin.gov

, 
I serve on the design team where my work is focused on the user interface, design system, and interaction design. Dive into my day-to-day work on Github.